The top 10 safest cars for 2015 are dominated by Asian and European cars as rated by the Insurance Institute for Highway Safety or IIHS. The top choices for either small cars, SUVs, minivans, and midsize cars are Lexus, Mazda, Mercedes-Benz, Mitsubishi, BMW, Honda, Infiniti, Subaru, Toyota, Volvo, and Acura. Only one American car maker, Chrysler, was included in the top 10 safest cars for 2015.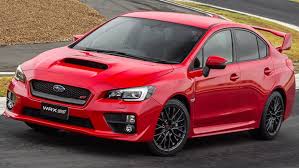 The top 10 safest cars scored very high on crash tests with their inclusions of forward collision warning unit combined with an automatic braking system that reliably prevented forward collisions. Toyota had the highest score of the 10 brands by being selected in five of the 32 IIHS top safety spots. Subaru was second with four number one selections followed by Volvo, Acura and Lexus. The American cars such as Ford, Chevrolet, GMC and Lincoln were slightly better in the top top safety pick category and obtained 10 of the 38 awards given in that area.
The IHHS specifically based their ratings mainly on how effectively passengers are protected in five fields such as the moderate overlap front test, small overlap front test, side strength, head restraint and roof strength. The vehicle is driven at a moderate speed along a semi-regid two foot high barrier when subjected to a moderate overlap test.
The top 10 safest cars for 2015 were selected from out of 71 vehicles and they are really the best because drivers of these cars have smaller chance of being seriously injured or killed when using these top 10 safest vehicles. With the crash tests requirement for the vehicles, cars are safer to drive today than they were 15 years ago.