Car safety kits must always be considered basic items in your car compartment since you'll never know when trouble or car crash will happen while on the road. Make sure you have jumper cables, an inflated spare tire, roadside reflectors, reflective safety test, cotton gloves, jack, and an extra bottle of windshield wiper fluid. Other items that are useful are flashlight and fresh batteries, a simple first aid kit and a blanket as well. Most of these items can be purchased at hardware stores.
Car safety kits also include items stored in the car cabin such as:
Auto escape hammer used to break the window when there is no other way out of the vehicle during an emergency. The escape hammer must be placed on your dashboard so that it can be reached during an emergency.
A crank or shake operated flashlight is a better choice than a flashlight powered with batteries since frustration may set in after finding out that the batteries are dead or low in capacity.
A power hammer is important in smashing the power windows just in case you are trapped in your vehicle while under water and you need to escape from your car.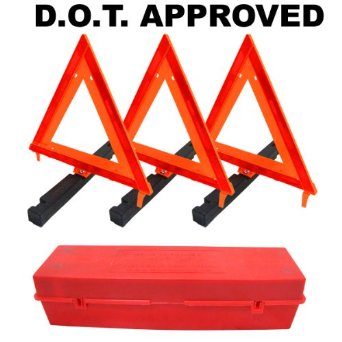 A good tool kit that contains all the necessary items for any roadside repairs will be very handy. Have a special car kit containing items such as:
road flares and emergency warning triangles
useful items such as basic screwdrivers and wrenches
a roll of reflective tape should be set in the glove compartment to provide instant illumination for any outfit just in case you get stranded at the side of the road at nighttime.
a roadside emergency kit will also be very useful during winter driving and having none of this would very risky.
Your safety kits must also include:
an antifreeze solution
cell phone and recharger
ice scraper and brush
sand salt or kitty litter
rope or chain
a whistle, road maps
a roll of paper towels
a first aid kit
duct tape
a candle
extra clothing
a hat, footwear, extra clothing
emergency food pack.
Every car user must always be prepared for any incident or natural phenomenon that may happen anytime or any season along the way. These necessary items are kept in the car for the whole year since you will never know when you need it. Remember to drive safe but also to drive prepared.