The credible Insurance Institute for Highway Safety (IIHS) list of top safety car picks for the year 2013 model-year vehicles features a new Top Safety Pick+ category.
The IIHS literally determined the safest car model creation by means of categorical crash tests such as moderate overlap frontal crash, small overlap frontal crash, side impact, rollover and rear impact. Accordingly, here are the best of the safest cars from 2013 model that standout in the IIHS list.
#1 Acura TL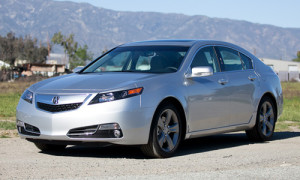 The top marks in all five crash tests including the new small-overlap frontal evaluation is Acura TL. Acura's Advanced Compatibility Engineering (ACE) body structure has much to do with its high safety standard. ACE uses a network of structural elements within the body to better distribute crash energy around and away from the driver and passengers during a frontal crash. With ACE II, it is set to debut Acura's redesigned lineup which is already being featured in the new Honda Accord.
#2 Chrysler 200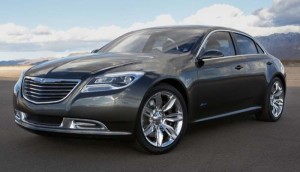 The four-door Chrysler 200 has a continuous improvement every model year. The 200's front and rear crumple zones and active head restraints work in conjunction with a litany of airbag systems, including front airbags that deploy with variable amounts of force dependent on a crash.
#3 Dodge Avenger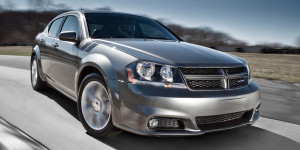 Dodge Avenger features a full complement of airbags, a 4-wheel anti-lock brakes, active head restraints and a special child-seat restraint system. With safety accolades to go along with its power and affordability, the Dodge Avenger makes a fine showing for itself in the midsize family sedan segment. It was reintroduced to the North American market in the year 2008 after an eight-year hiatus.
#4 Ford Fusion
Ford Fusion was redesigned in the year 2013, incorporating eight airbags, a restraint control module that gathers information from sensors around the cabin, and venting technology designed to enhance side-impact protection in order to deliver one of the safest car rides in the market today.
#5 Honda Accord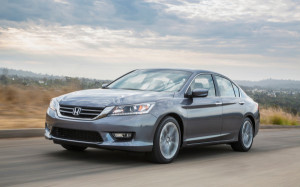 Another four-door wheel, Honda Accord is also a redesigned midsize sedan. Families looking for easier access to the rear seats can still expect the high level of safety from this version of Honda's popular sedan in both its 2- and 4-door configurations. Honda received two more IIHS Top Safety Pick+ honors in addition to the Acura TL. Using Honda's new Advanced Compatibility Engineering II body structure, the 2013 Accord's front frame is designed to disperse more energy away from the driver and passengers during a wider range of car crash scenarios than previous models.
#6 Kia Optima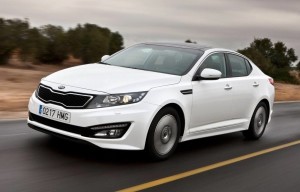 A very comfortable midsize styled car, Kia Optima also undergoes into redesigning in 2013 which is reinforced body with side-impact protection beams, active head restraints and seat belt pre-tensioners.
#7 Nissan Altima Sedan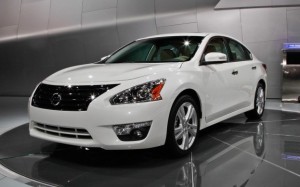 The four-door version of Nissan's restyled-for-2013 midsize Altima got "good" scores in the moderate-overlap frontal, side, rear and roof-crush crash tests, and an "acceptable" rating in IIHS' new small-overlap frontal crash test.
#8 Subaru Legacy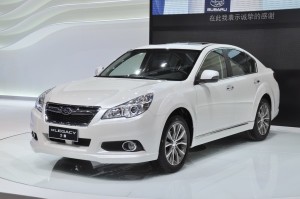 Signature all-wheel-drive platform, the 2013 Subaru Legacy features a ring-shaped reinforcement frame, Vehicle Dynamic Control and Brake Assist. In addition, Subaru's "Eyesight system" uses cameras to help avoid dangerous situations. However, small improvements have come with each year, and for the 2013 model, Subaru revisited the suspensions and CVT transmission and made some small tweaks to the safety features.
#9 Volvo S60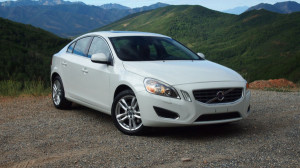 The midsize Volvo S60 is an entry-level luxury sedan and the one that excels in the small overlap frontal crash wherein the speed simulates a 40-mph impact between the front of the car and an object standing in for another vehicle (or utility pole). It shows its safety and solidity without straying from its core tenets.
#10 Suzuki Kizashi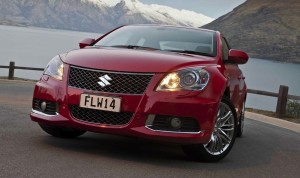 During the 2012 IIHS test  Suzuki Kizashi failed to pass but, ironically Suzuki Kizashi earns the new Top Safety Pick+ rating as Suzuki prepares to leave the U.S prior in 2013. Suzuki's midsize sport sedan may be garnering attention too late to keep the automaker in America, but it's getting that attention nonetheless. Snagging the IIHS's new high honor is going to turn even more eyes toward the Kizashi.