Fog lamps or lights are safety features in every car. They are designed to be used at low speed to add to the illumination directed to the surface and verges of the roads. Fog lamps are very important during poor visibility resulting from precipitations like rain, fog, dust or snow.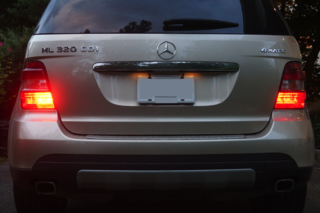 Many times, people confused the purposes of front fog lamps and driving lamps. This is because of the misconceptions that fog lamps are supposed to be selective yellow light, and that any other auxiliary lamp or light that is white must be a driving light. The two are used interchangeably and drivers don't even know what is the purpose of each. The New Zealand Transport Agency (NZTA) gives a clear and brief comparisons of the various car lights. Read the NZTA article "Get Your Lights Right"; it is definitely a simple yet complete guide to all car owners and drivers.

In fact, a study in the US showed that more drivers use fog lights during dry weather than use them in poor weather. Sometimes they are used instead of dipped-beam headlamps to reduce the glare back coming from fog or falling snow. Using front fog lamps minus the low beam headlamps depend on the legal basis in every country.
For example, in Australia, New South Wales' road safety law prohibits the use of fog lamps when visibility is not so seriously affected. It only allows the use of any fog light when the driver is driving in fog, mist or any other atmospheric conditions that limit visibility. The law does not allow the use of fog lamps without turning on the low beam headlamps.
If there's no falling precipitation but the road is wet or with glossy ice, fog lamps must be used with good judgment.
The purpose of the fog lamp is to show the driver the road edges, lane markings and the foreground abruptly appearing during road drive.  When used with headlamps in extremely poor visibility, a driver can maneuver safely at slow speed in snow, fog or heavy rains.